Please read these terms of service ("terms" or the "agreement") carefully. By clicking to accept, or by accessing or using our services, you agree to be bound by these terms of use and all terms incorporated by reference.
These Terms incorporate MonadLead
Privacy Policy
, as well as any other policies published on the Website, so by accepting these Terms, you agree with and accept all the policies published on the Website.
THIS AFFILIATE AGREEMENT (the "Agreement"), together with any amendments, are entered into by and between MonadLead, ("MonadLead), and the applying Party submitting the Application For Affiliate Status (the "Affiliate"), also referred to herein jointly as the Parties ("Parties", each a "Party"). This Affiliate Agreement supplements all other Campaign Terms subsequently agreed to by the Affiliate. WHEREAS, MonadLead and Affiliate desire to provide for the terms and conditions of this Affiliate Agreement as more specifically set forth herein;
THEREFORE, the Parties agree to be legally bound as follows:
1. Important Definitions:
"Opt-in"

or

"Opted"-in"

means that the consumer has made an active, affirmative choice to receive Ads from the Affiliate.

"User"

means any person using the Internet.

"Action"

means a User's completion of an action (such as a click, sale, lead, or call) defined by the Advertiser or MonadLead.

"Network"

means the advertising Network operated by MonadLead, which is made up of Affiliates and Advertisers.

"Advertiser"

means the advertiser, Advertiser or advertising agency providing advertisements to MonadLead for use by the Affiliate.
An

"Affiliate"

also known as a publisher, can be an individual or a company that markets the seller's product in an attractive way to potential consumers. In other words, an affiliate advertises a product to convince consumers that it is valuable or useful to them and to get them to buy the product.

"Content

" means all advertising content provided by the Advertiser, related technology and identifiers covered by the Services under this Agreement.

"Ad"

means the advertisement in the form of graphics and/or text supplied to MonadLead for inclusion in the MonadLead Network and to be made available for Affiliate use.

"Spam"

means unsolicited bulk email where recipients have not agreed in advance to receive Ads.

"Campaign Terms"

means the specific guidelines for each Advertiser campaign as listed in the MonadLead Network.

"MonadLead Network Property"

means any website, application, content, property or other media owned, operated or provided by a MonadLead Network company on which advertisements are placed.
2. Parties to the Agreement
References in these Terms to "your" or "you" are to the person/entity who accepts these Terms and agrees to create accounts and use the services as set out in and under these Terms. You and MonadLead shall together be referred to as the "Parties" and references to a "Party" shall be to the relevant one of them as the context requires.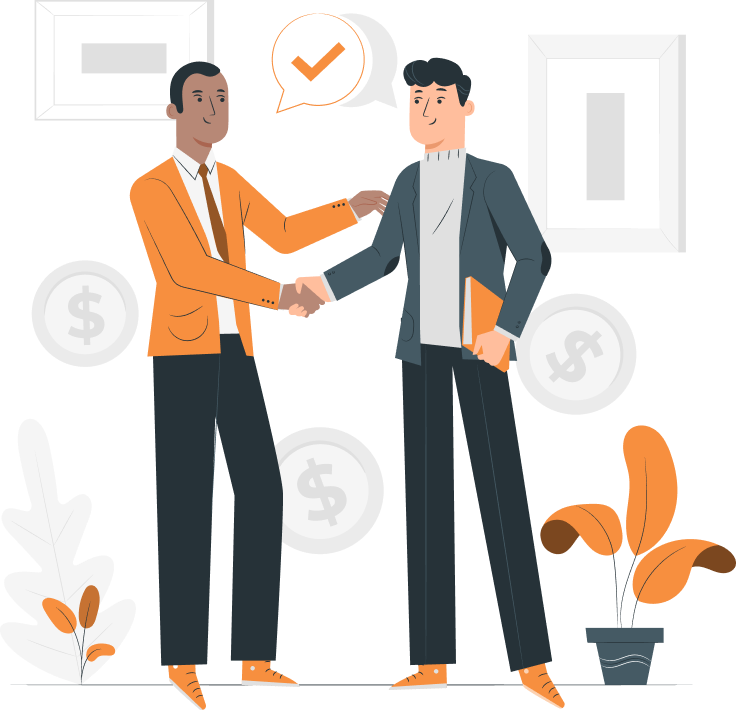 In these Terms unless otherwise specified:
references to clauses are to clauses of these Terms;
a reference to a sub-clause is to a sub-clause of the clause in which such reference appears, to a paragraph is to a paragraph of the sub-clause in which such reference appears and to a sub- paragraph is to a sub-paragraph of the paragraph in which such reference appears;
a reference to any statute or statutory provision shall be construed as a reference to the same as it may have been, or may from time to time be, amended, modified, or re-enacted after the date of these Terms;
references to writing shall include any models of reproducing words in a legible and non-transitory form;
references to the plural or singular shall be interchangeable as circumstances require; and
headings are for convenience only and do not affect the interpretation of these Terms
3. Disclaimers
MonadLead may from time to time carry out routine and emergency maintenance of the Website and/or Platform.
4. Taxation
You are solely responsible for determining whether any action or transaction contemplated by these Terms or related to the Services will give rise to any tax implications on your part.
You are also solely responsible for withholding, collecting, reporting, paying, settling and/or remitting any/or all other taxes to which you may become liable to the appropriate tax authorities in such jurisdiction(s) in which you may be liable to pay tax howsoever arising. MonadLead shall not be responsible for withholding, collecting, reporting, paying, settling and/or remitting any taxes (including, but not limited to, any income, capital gains, sales, value added or similar tax) which may arise from any action or transaction contemplated by these Terms or related to the Services.
MonadLead shall send Affiliate's commission payment approximately fifteen (15) days from the last business day of each month in which earnings are accrued if the amount due to Affiliate exceeds either one hundred (100) dollars USD or the minimum payment amount requested by the Affiliate, whichever is higher.
Payment thresholds may vary based on the payment type chosen by the Affiliate. Policies regarding payment type thresholds can change without notice to Affiliate.
Commissions are earned only for actions reported by advertisers and only after MonadLead has received full payment from advertisers. MonadLead is not obligated to pay Affiliates for promotions not paid by Advertisers.
In the event of non-payment by an Advertiser, if MonadLead, in its sole discretion, decides not to pay the Affiliate, the Affiliate's claim for unpaid earned commission shall be against the relevant Advertiser; MonadLead disclaims liability for such payments.
MonadLead or Advertiser can reverse actions generated by Partners. Circumstances that may invalidate promotions include, but are not limited to, duplicate promotions, fraudulently generated promotions, non-payment, non-performance by the affiliate, invalid or incomplete data, or product returns. . Chargebacks can be made at any time, including promotions during periods when payments have already been made to the affiliate.
If the cancellation applies to promotions for which the Affiliate has already paid, the Affiliate must return the payment for those promotions to MonadLead.
5. Force Majeure
Neither MonadLead nor any member of the MonadLead Companies shall be liable or responsible to you, or be deemed to have breached these Terms, for any failure or delay in fulfilling or performing its obligations under these Terms, if and to the extent such failure or delay is caused by, results from or is otherwise connected to acts beyond its reasonable control, including, without limitation: (a) acts of God; (b) flood, fire, earthquake or explosion; (c) war, invasion, hostilities (whether war is declared or not), terrorist, hacking or cyber threats, attacks or acts, or other civil unrest; (d) any laws, statutes, ordinances, rules, regulations, judgments, injunctions, orders and decrees; or (e) action by any nation or government, state or other political subdivision thereof, any entity exercising legislative, regulatory, judicial or administrative functions of or pertaining to government, including, without limitation, any government authority, agency, department, board, commission or council.
6. Miscellaneous
We may amend these Terms from time to time, including where there are changes to the Services or as may be otherwise required by any laws or regulatory requirements to which we are subject. The changes will become effective and shall be deemed accepted by the Account Holder, the first time the Account Holder uses the Services after the publishing of the revised Terms and shall apply on a going-forward basis with respect to any activity initiated after publishing. In the event that an Account Holder does not agree with any such modifications, the Account Holder's sole and exclusive remedy is to terminate the use of the Services and close the Account.
If any term, clause or provision of these Terms is found to be illegal, void or unenforceable (in whole or in part), then such term, clause or provision shall be severable from these Terms without affecting the validity or enforceability of any remaining part of that term, clause or provision, or any other term, clause or provision of these Terms, which shall remain in full force and effect.
These Terms constitute the entire agreement between the Parties in relation to its subject matter. These Terms replace and extinguish any and all prior agreements, draft agreements, arrangements, warranties, statements, assurances, representations and undertakings of any nature made by, or on behalf of the Parties, whether oral or written, public or private, in relation to that subject matter.
You acknowledge that by accepting these Terms, you have not relied on any oral or written statements, warranties, assurances, representations or undertakings which were or may have been made by or on behalf of MonadLead in relation to the subject matter of these Terms at any time before your acceptance of them ("Pre-Contractual Statements"), other than those set out in these Terms. You hereby waive any and all rights and remedies which might otherwise be available in relation to such Pre-Contractual Statements.
Nothing in these Terms shall be deemed to create any form of partnership, joint venture or any other similar relationship between you and MonadLead and/or other individuals or entities involved with the development and deployment of the Services.
These Terms and any dispute or claim arising out of or in connection with their subject matter or formation (including non-contractual disputes and claims) shall be governed by and construed in accordance with Republic of Serbia Law.
These Terms and any dispute or claim arising out of or in connection with their subject matter or formation (including non-contractual disputes and claims) shall be governed by and construed in accordance with Republic of Serbia Law.